Hello Visitors, Welcome To Our Web Page Fixfirmwarex.com. You Can Easily Download The Z3x Samsung Tool PRO 43.19 Latest Version From Here. We Upload The Link Directly To Google Drive, With The Help Of This Zx3 Samsung Tool PRO 43.19 You Can Easily Flash And Your Samsung Device Without Any Hassle. The Device Will Help You To Recover Your Mobile Very Quickly And Easily. Samsung Tool Pro Latest Version Setup PRO 43.19 Is Officially Released And Available Here For Download As A Setup File. This Tool Will Help To Reset The FRP Lock (Factory Reset Protection), Fix The Imei Issue, And Unlock The Network. So Why Are You Late To Download The Latest Version Of Samsung Tool Zip Setup Files For Free From Here?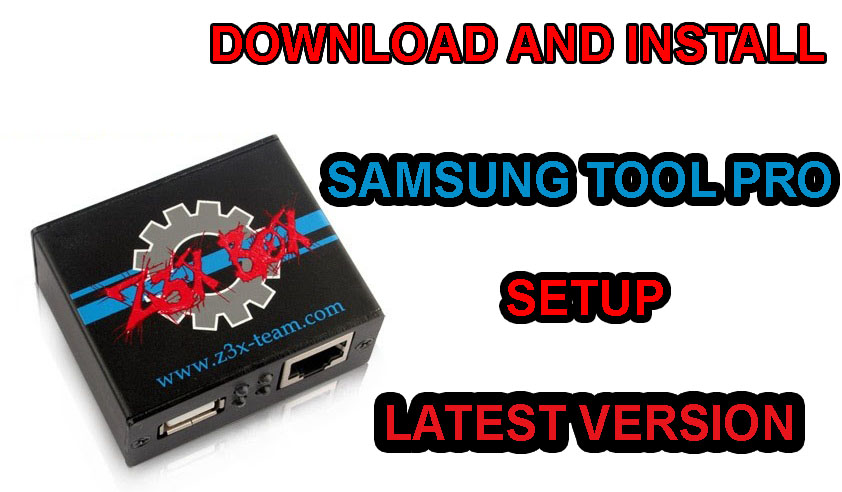 [AdSense-B]
On This Page, We Share The Latest Version Official Z3x Samsung Tool Pro Setup Zip File (Windows 64 And 86 Bit) For Flashing, Unlocking, And Repairing Your Samsung Device, Windows 32bit/64bit Will Work On All Types Of Operating Systems. There Is No Annual Charge For This Tool So The Team Updates As Soon As New Updates Arrive. With This Tool, You Can Only Work On Samsung Devices, Not Other Devices
What Is Z3X Box Samsung Tool PRO
The Samsung Tool is a device/Dongle that connects to your computer to repair your Samsung mobile software .allow unlocking, Flashing Reading, and Writing of Samsung-based smartphones, direct unlock/read codes, delete FRP, patch, SN, DRK, Bluetooth, etc. for 98% of Samsung phones. It Helps To Recover Your Samsung Device To Unbricked. This tool has support for Samsung's A2Z model, And This tool helps you to install a new ROM on your phone. You can also backup your mobile network security options before flashing your mobile. You can even download Samsung's original files for free with this tool.
Pre-Requirements to use Z3X Samsung Tool:
Windows OS Laptop/Computer.

A Good Fast USB cable

.
connect your Samsung device using USB type C/Micro USB cable to PC.
No Need to Disable the Antivirus or Windows Defender on your PC.
Minimum Charge your Smartphone at least 90% or above.
What Z3x Samsung Tool PRO 43.19 Setup will Do?
Write Update Flash Samsung devices.
FRP(Factory Reset Protection) Reset Samsung.
Unlock Network Code Samsung (root).
Read Network Codes all Samsung Android
Read Show Pattern Samsung all devices
Factory Reset Samsung
Unlock Network Samsung Via root
Write cert file Samsung Via root
Read cert File Samsung Via root
Added latest Samsung devices
Patch Certificate Latest Method.
[AdSense-B]
Z3x Box/Samsung Tool PRO 43.19 Download Links:
Z3X Samsung Tool PRO 43.19 Download
Z3X Samsung Tool PRO 43.18 Download Update 2021
[AdSense-A]
Before downloading you should recheck your software version if it is not already updated because Samsung Tool Pro also Supported auto Updates with user permissions.
Check Also All Version Here:- Z3X Box Samsung Tool PRO All Version Here
Z3X Samsung Tool PRO 43.16 Latest Setup File (2021)
Samsung Z3X Latest Shell Setup Zip File Download
⇒BOX DRIVER V2.zip ⇒Box Drivers.zip ⇒egate.zip ⇒Jtag Drivers.zip
How To Use Samsung Tool PRO
First Extract and install the Z3X Samsung ToolPRO 43.18 On Your Computer.

Write Firmware: Select the right model > Go to the Flash tab > Now, in Download Mode, choose Firmware > Link System. > On Flash, click

USB Driver: Download and update your computer's Samsung USB Driver.

Network Unlock: Pick the correct model > Go to the Unlock tab > ADB Mode Attach System. > Click on Unlock now

Reset FRP: Select the right model > Go to the Unlock tab > Download Mode Attach Unit. > Click on Reset FRP now.
Samsung Tool PRO 43.19 Lot of new functions. New devices.
Samsung Tool PRO 43.19 released!
Added over 10 function(s) to 2 model(s)
SM-E225F
+ Write Firmware
+ Read Unlock Codes using credits
+ Repair IMEI
+ Patch Certificate
SM-M325F
+ Write Firmware
+ Read Unlock Codes using credits
+ Repair IMEI
+ Patch Certificate
Some functionality improvements for shannon and mtk based devices
Samsung Tool PRO 43.19 Released
New phones added to supported:
– SM-A037F (Flashing, Read Unlock Codes using credits, reboot download/recovery)
– SM-A037G (Flashing, Read Unlock Codes using credits, reboot download/recovery)
– SM-A037M (FlashinRead Unlock Codes using credits, reboot download/recovery)
– SM-A225F (Flashing, Read Unlock Codes using credits, Repair, Patch CERT, reboot download/recovery)
– SM-A225M (Flashing, Read Unlock Codes using credits, Repair, Patch CERT, reboot download/