First Connect Dongle On Your Computer And Click Cm2 Icon And Open Cm2 Tool From Your Computer.After cm2 is open,Select the boot that matches your phone.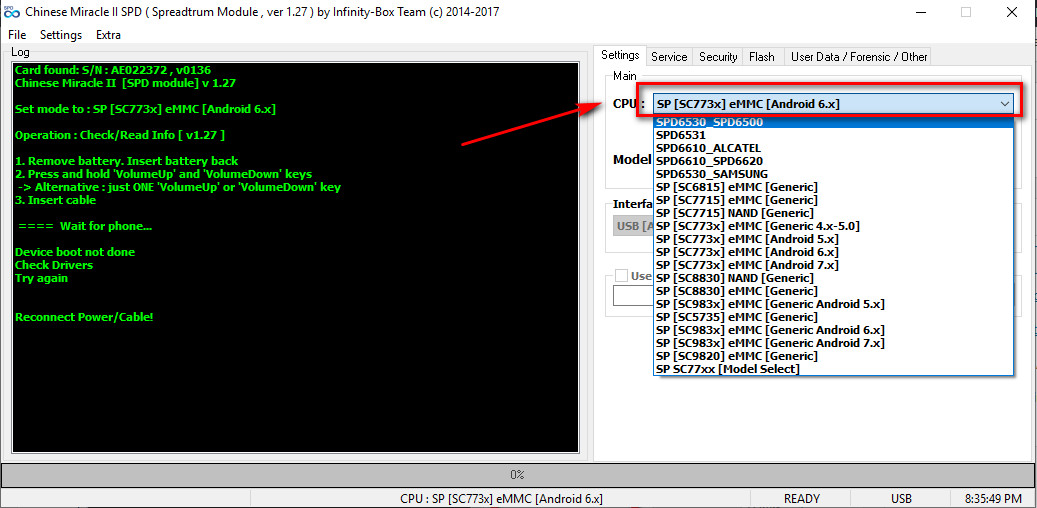 Select from the tab at the top, go to the Service menu.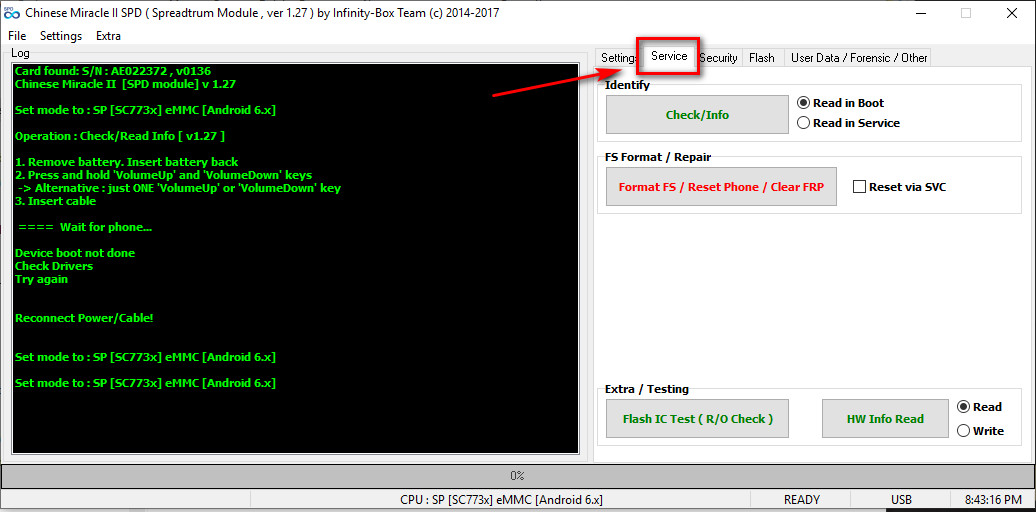 Then Click Flash Ic Test(R/o Check) Then See Result.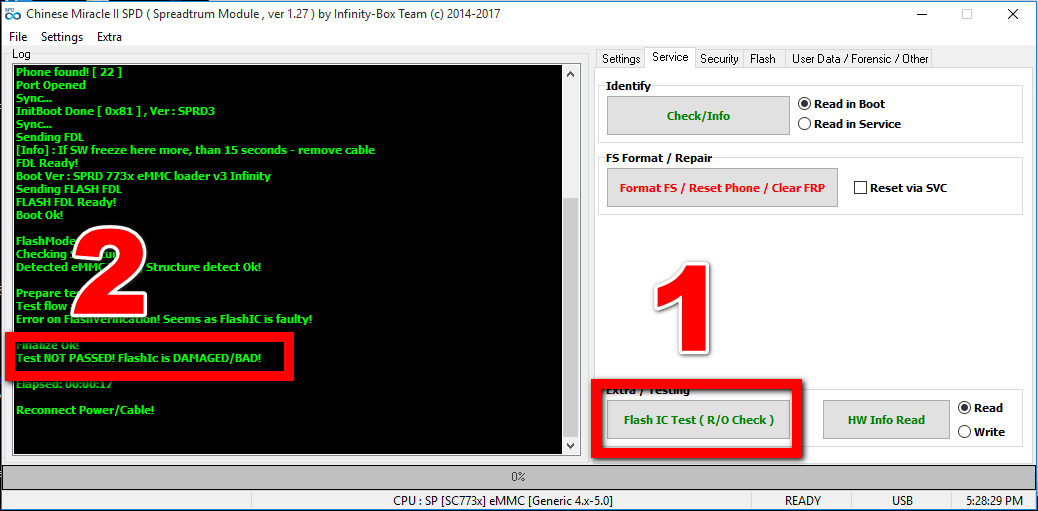 If Say Test Not Passed Flash Ic Damage/Bad,You Need Repair Emmc Flash Ic Then Flashing required.