SamFw FRP Tool V4.1 is a little utility program that you can use to Bypass FRP (Factory Reset Protection) google account lock in MTP mode for android Samsung mobile. If you have a Samsung android device FRP lock message, you can follow this simple method and download the SamFw FRP Tool V4.1 latest setup to fix your phone.
SamFw FRP Tool is simple and designed to process Bypass Google Account Verification FRP Lock From any Samsung Android 6.0 Marshmallow, Android 7.0, Android 8.0 Oreo, Android 9 Pie, Android 10 Q, Android 11, Android 12 Phones with MTP Mode *#0*#. You can find it in this tool Test Mode Tab. Click on FRP Remove. One more method has the tool Chrome Browser. Click that you can get a "VIEW and CANCEL" Popup to access the browser by Youtube app on your Samsung android phone.
Google Company has Added FRP Security for All Android smartphones For users. Google Account/FRP Lock Turns on automatically when adding a Google account on your Samsung Phone. After performing the hard reset Process, the phone will ask the user to access the last Google account that the phone was previously used by this phone. No one will be able to access it without an old account. Don't worry; follow these steps on How to use SamFw FRP Tool V4.1 to unlock the FRP without Download Mode for free.
Features SamFw FRP Tool V4.1:
Reset FRP (MTP Mode) *#0*#

Factory Reset

Disable Knox

Change CSC (beta)

Open Browser

Open Youtube.

Samsung Browser (Galaxy Store)

Alliance Shield (Galaxy Store)

FRP Remove (ADB Mode)

Odin Flash 4file

Soft brick Fix

Disable Drivers Signature
How To Use SamFw FRP Tool V4.1
Download the zip file from our website link below.

Click to run 

SamFw FRP Tool

 Folder "

SamFwFRPTool.exe

."

Then install all 

Samsung Drivers

; if already installed, skip them.

Connect to the phone and try what function your choose.

Enjoy.
Read also: SamFw FRP Tool V4.0 Free FRP Remove Tool One Click
Important Notice: At First, Disable Antivirus From Your Computer. If you do not disable it, You will not be able to use SamFw FRP Tool.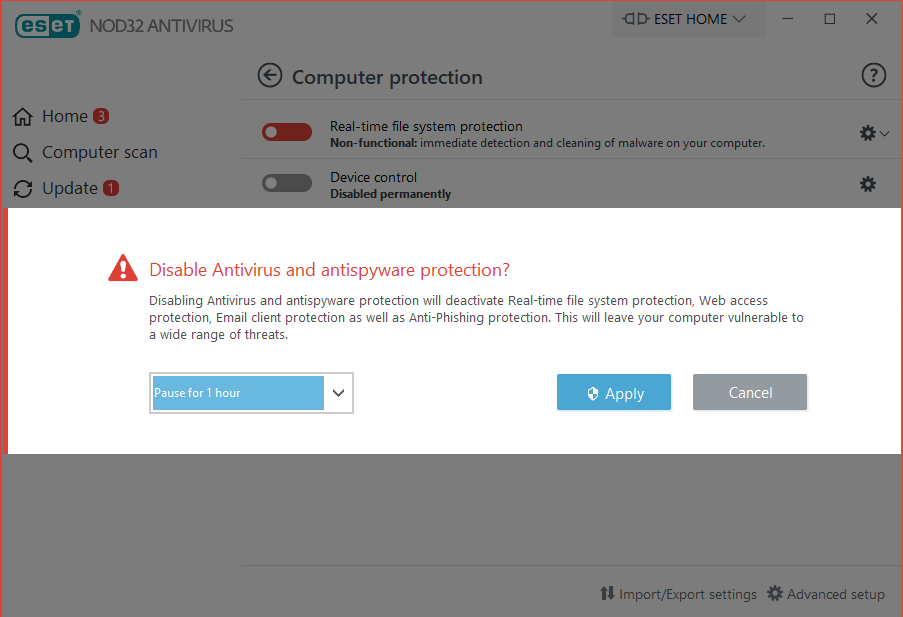 How To Use SamFw FRP Tool V4.1
Download & extract the SamFw FRP Tool V4.1 on your PC.

Download & install Samsung's Latest USB Drivers 

Link

.

Double Click To Run SamFwFRPTool.exe Tool.

Go to the Misc tab, then click Disable Driver signature enforcement.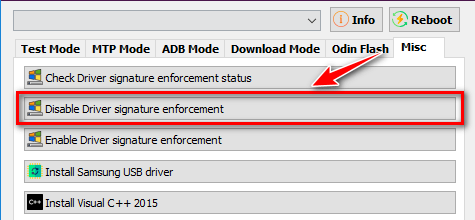 Manually Restart Your Windows Computer/laptop.

Again open the SamFw FRP Tool's's Latest setup file.

Now you have to connect your Samsung mobile to a good Wi-Fi network.

Now you need to connect to Good Wi-Fi on your Samsung android device.

Go to MTP Mode. Click the Youtube icon.

Wait until finished.

A Driver installation popup will open; click Install Anyway.

Check on your phone; the SamFw FRP Tool popup window will appear.
Download Link
File Information:
File Name
: SamFw FRP Tool V4.1.zip
File Size
:
20.4 MB
Type
: exe
Compatible OS: Windows (32 Bit & 64 Bit)
Credit: samfw.com
Last Update: Feb 21, 2023
Release Date: Feb 21, 2023
File Password: Without Password
How To Bypass FRP Android 11,10,9,8,7 One-Click *#0*#
1. Connect the Samsung Android phone to the Computer/laptop.
2. install the Latest Samsung driver if you have not yet installed it.
3. Click on the Emergency Call For Dial Factory menu Code. Then Type *#0*#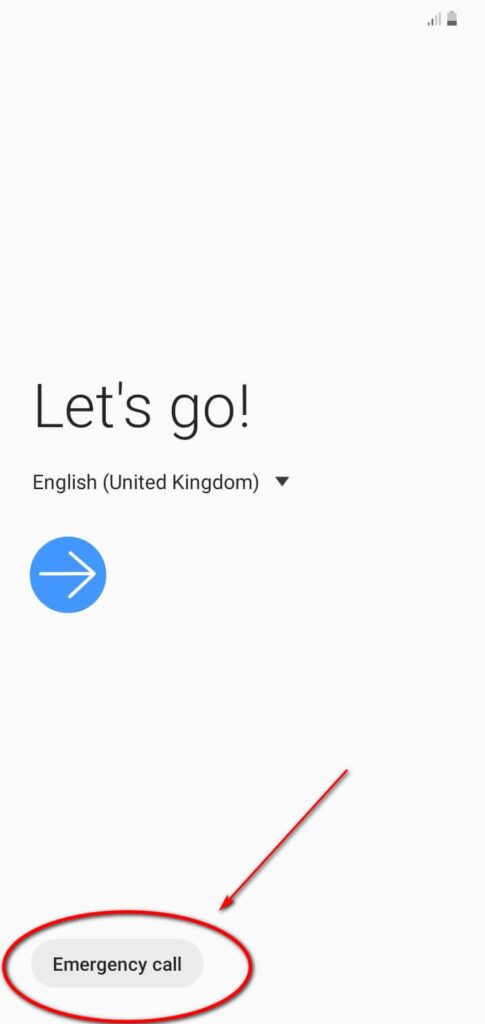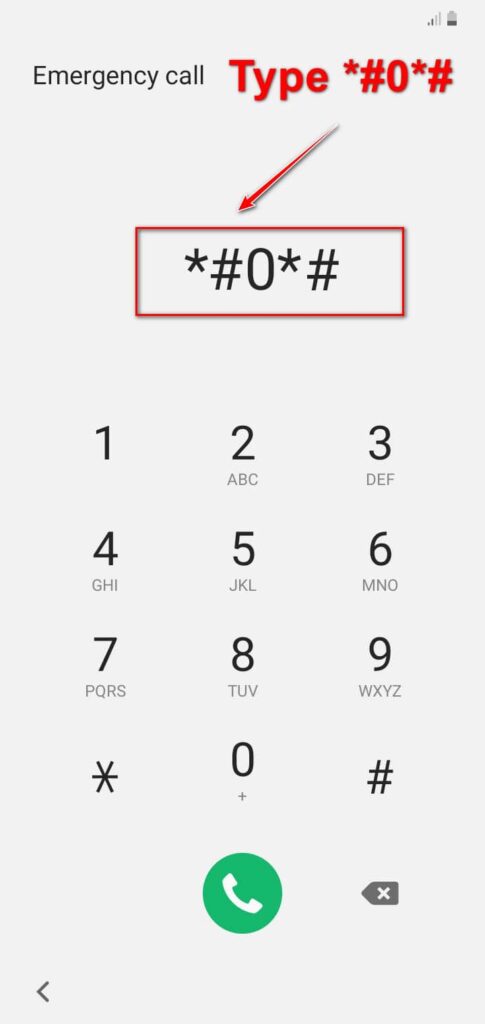 When you See the Diagnostic Menu After Type *#0*#. Such a menu will appear on the screen.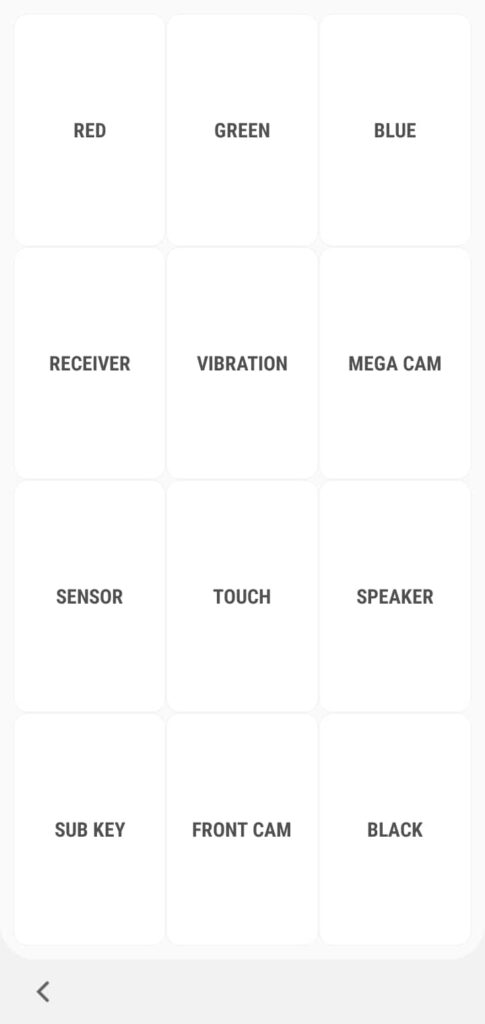 Click Remove FRP on the Tool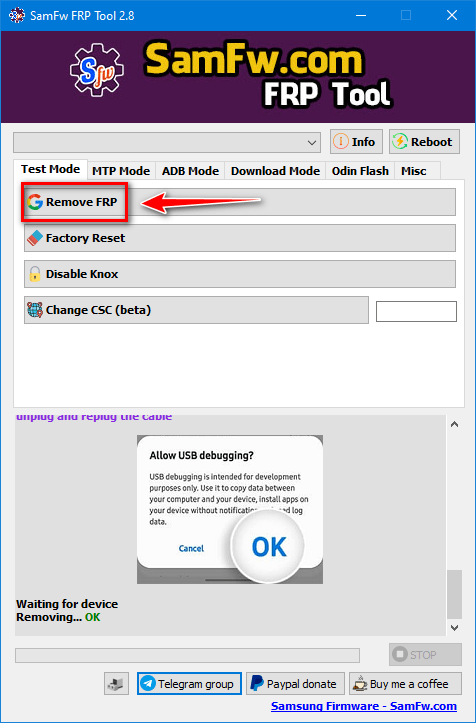 Click Accept USB debugging on the phone if it appears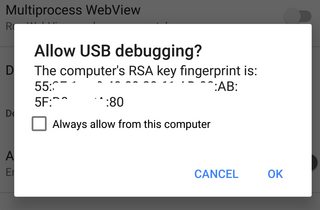 The phone will finish and reboot after removing FRP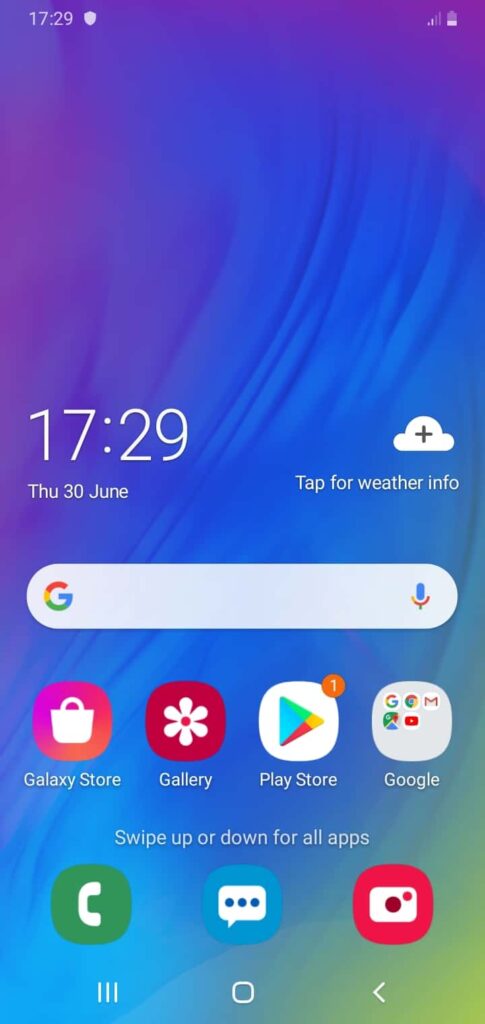 Done Enjoy.
Video Tutorial:
List of functions
Test mode (*#0*#)
Remove FRP for new security patch (Aug 2022)
Factory reset
Disable Knox
Change CSC (This function works to change to CSC in the supported CSC list. Please use [ADB] – Get list supported CSC for detail)
Download mode
Exit Download mode
Soft brick Fix
FRP Android 5/6 (support some models. If you see an error when trying, that means your device is not supported)
Odin Flash
Save recent flash files
Auto-detect file and select slot
Auto-extract for ZIP file
Ignore MD5 checksum
MTP mode
Open browser
Factory reset
ADB mode
Read full information (includes root checker)
Disable OTA update
ADB FRP (old and new method)
Remove Samsung account (This function works to remove the account in Settings only, not supporting locked state)
Delete bloatware (For Korean, Japan, and US variants)
Battery information
Get list supported CSC (For [TEST MODE] Change CSC)
Remove screen lock (Root)
Set language
Misc
Check Driver signature enforcement status
Disable/Enable Driver signature enforcement
Install Samsung USB driver
Install VC++ 2015 (for ADB works)
Reboot
MTP Reboot System
MTP Reboot Download mode
MTP Reboot Binary mode
ADB Reboot System
ADB Reboot Download mode
ADB Reboot Recovery mode
ADB Power off
Read  info
Read information on MTP mode
Read information on the Download mode
Upcoming function
Install XAPK direct
Install any apps for Samsung dual message
Disable Factory mode
[ROOT] Change SN
[ROOT] Change battery cycle
[ROOT] View saved wifi password
What's New!
SamFw Tool 4.0
[MAIN]
 – Fix can not detect MTP Samsung ports on some PC
 – Fix Drive sign check and optimize for multi-system PC
 – Add and optimize Reboot, Read information, support LG
 [SAMSUNG]
 [DOWNLOADMODE] – Add Factory reset
 [ADB] – Fix read CSC list, improve change CSC function
 [LG]
 [MTP MODE] [DOWNLOAD MODE] – Add read information 
 [EDL] – Add Factory reset; Remove FRP 
 [XIAOMI]
 [ADB] – Add Bypass Micloud Android 8.1; Enable Diag root 
 [SIDELOAD] – Add Factory reset; Remove FRP;Bypass Micloud (Anti relock) Read offline Micloud data
 Fix some bugs
Update v2.0 25/05/2022
Remove the open website step after removing FRP
Fix check ADB connection after enabling ADB
Add Read Info MTP
Add Disable Knox
Add Factory Reset (2 methods)
Add MTP Open Browser
Add ADB Remove FRP (2 methods)
Add Reboot MTP
Update v2.1 27/05/2022
Fix wrong text when Remove FRP & Disable Knox
Add open Device Manager
Fix UI bug
Update v2.2 27/05/2022
Optimize FRP/Factory Reset/Disable Knox (Fix success removed but notice that is failed)
Update v2.3 28/05/2022
 – Fix AT USB Connection
– Important update: Fix FRP Remove/Factory Reset/Disable Knox for a new model and old PC. Please update asap!
– Update Factory Reset fully automate